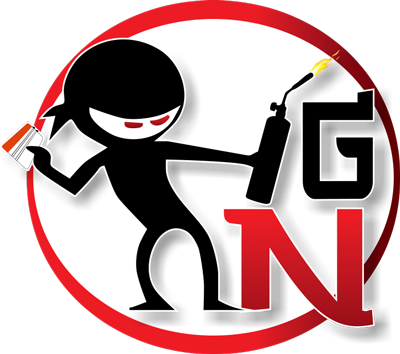 What is Graphic Ninja?
Graphic Ninja is an installation service provider for 3rd party produced and customer provided graphics products. We utilize a global network of certified graphics installers to provide professional services for our customers when in-house installation becomes infeasible, impractical, or impossible.
Located in the heart of Northwest Arkansas we serve the local and surrounding areas with our in house team of trained and certified graphics installers. For installation outside our local region, we provide the most trusted, certified installers from across the globe.
The Best Installers In The Business
As a first resource, we coordinate your installation using other installers from the highly prestigious, and internationally recognized, Masters Of Branding network, however in areas without an available MoB member, other certified & properly vetted 3rd party installers are also contracted. Masters Of Branding currently consists of over 60 of the most experienced and accredited installers worldwide, approximately 2/3 of which are located within a few hours drive of most metropolitan areas in the US.
Contact Graphic Ninja
Do you have a project in need of certified graphics installers? Our network of professional installers are worldwide. Contact us today to see how we can help you!
Address
1108 Backus Ave, Springdale, AR 72764, USA